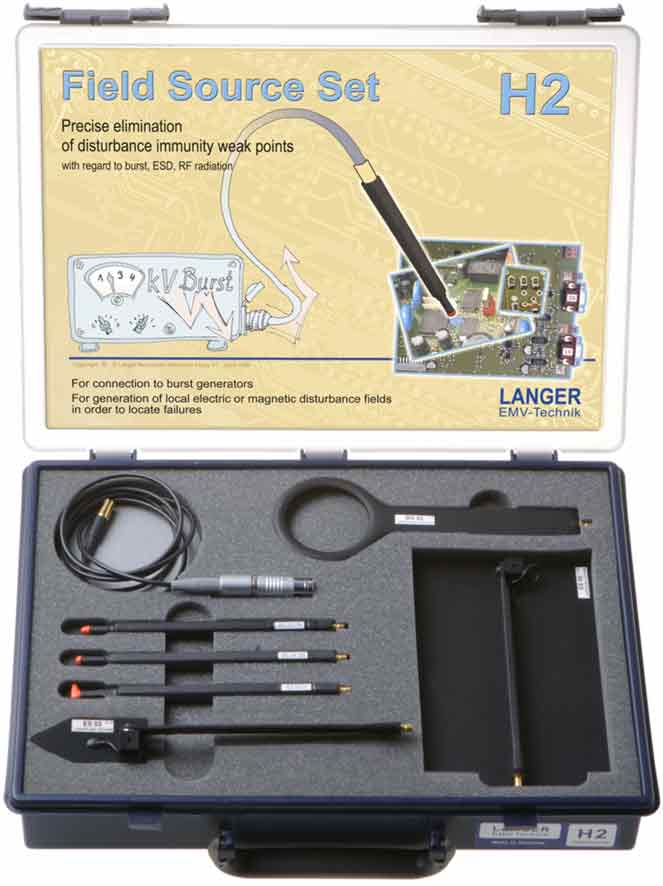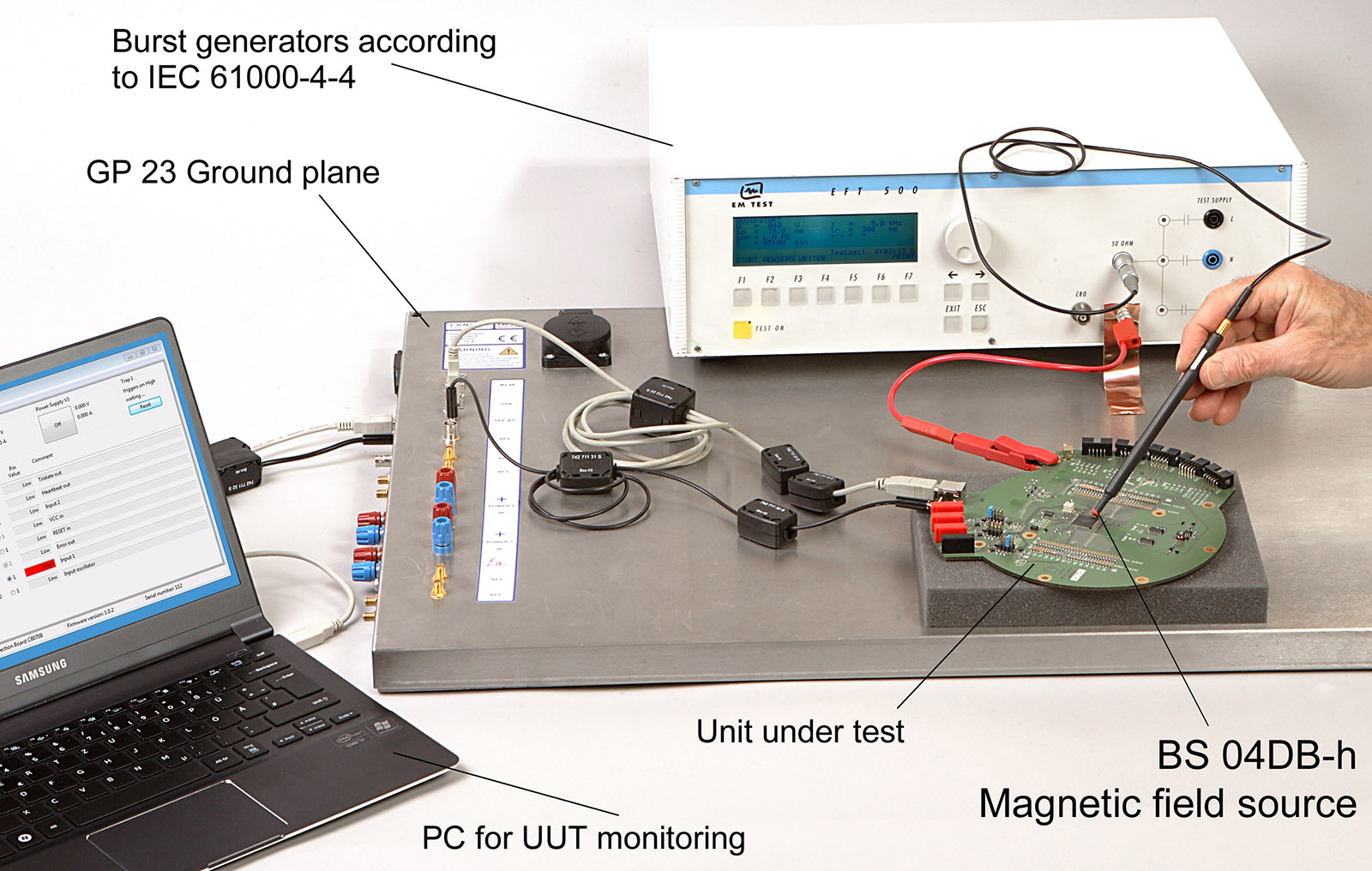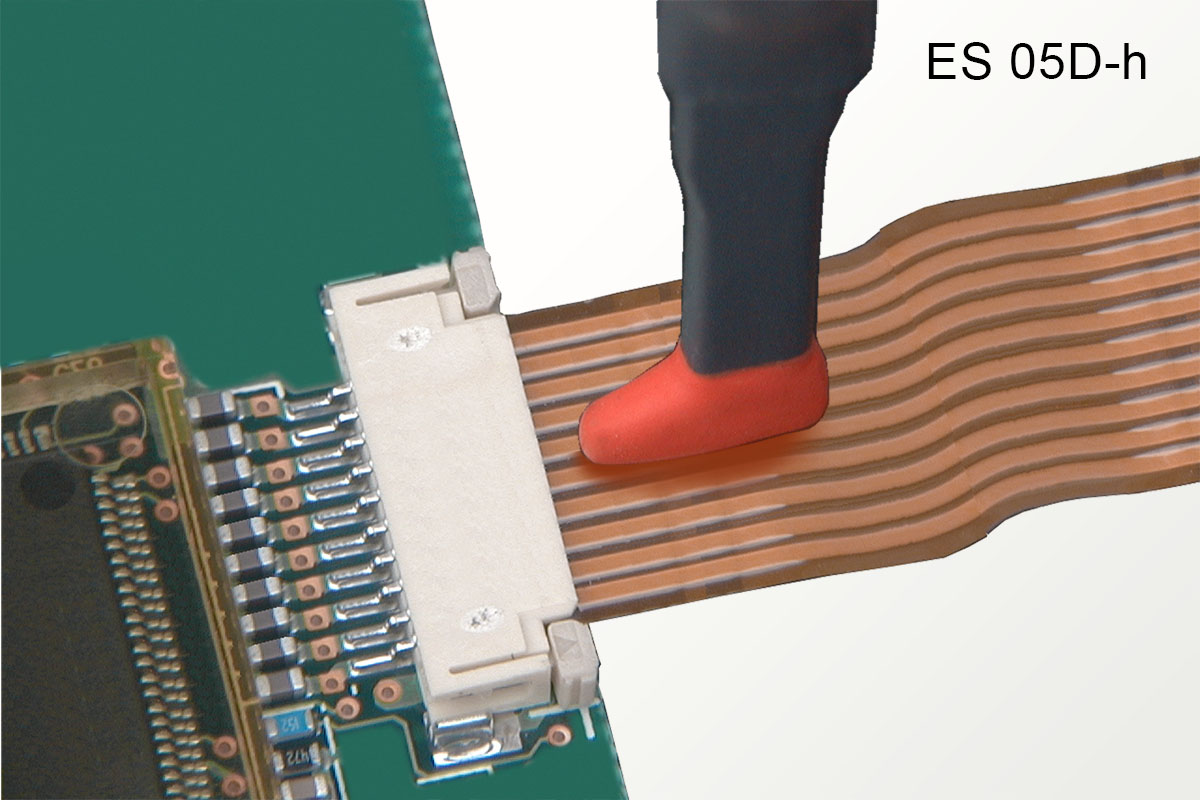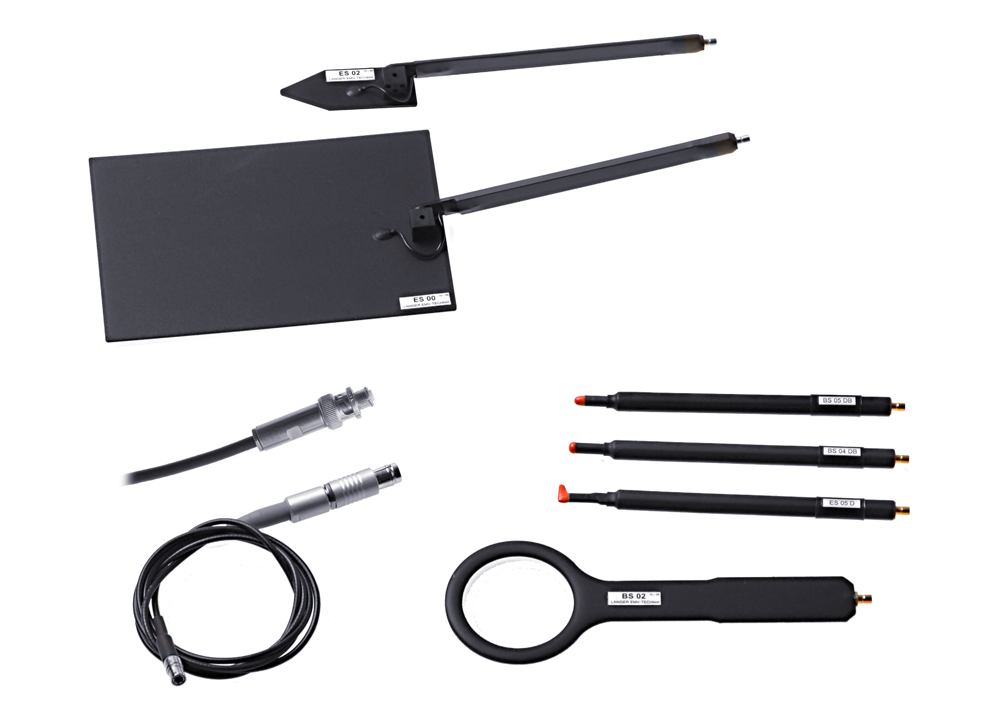 Short description
The included field sources of the H2 set allow for the coupling of puls fields (on basis EN 61000-4-4). The field sources of the H2 set are powered by EFT/burst generator. The maximum supply voltage of the field sources is 4.4 kV. At the high voltage resistant SMB plug connectors of the field source the EFT/burst generator is connected via a high voltage cable (HV SHV SMB 1m). It is produced with a Fischer-Stecker S103A023 and a high voltage resistant SMB special plug of the Langer EMV-Technik GmbH.
Alternatively the high voltage cable is also available with SMB and SHV plugs ( HV FI SHV 1m). Please choose with the order.
Different types of field source tips are offered for various measuring tasks. The tips allow for localization of the weak spots accurate to the millimeter and for detecting critical connections on the defined disturbing path, such as components, wires, or IC pins.
Scope of delivery
1x

H case, System Case

1x

H3 m, H3 Set User Manual
Recommended products
Scope of delivery details
Downloads
User manual