OB 100 set
Opto-Box 100 LIN and CAN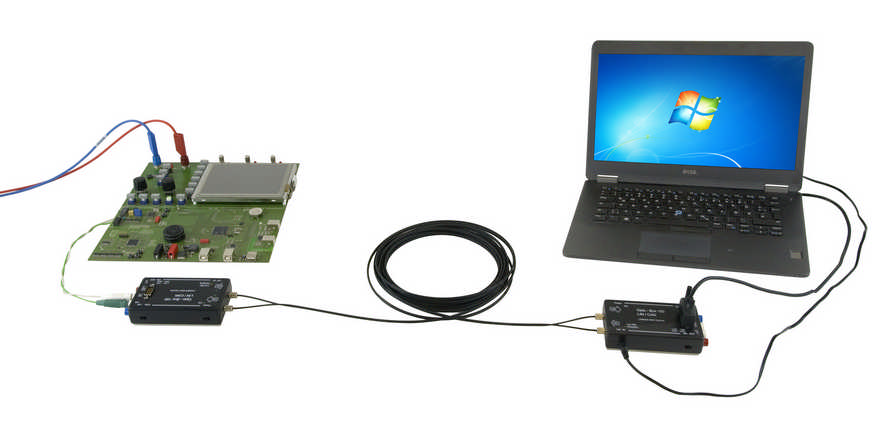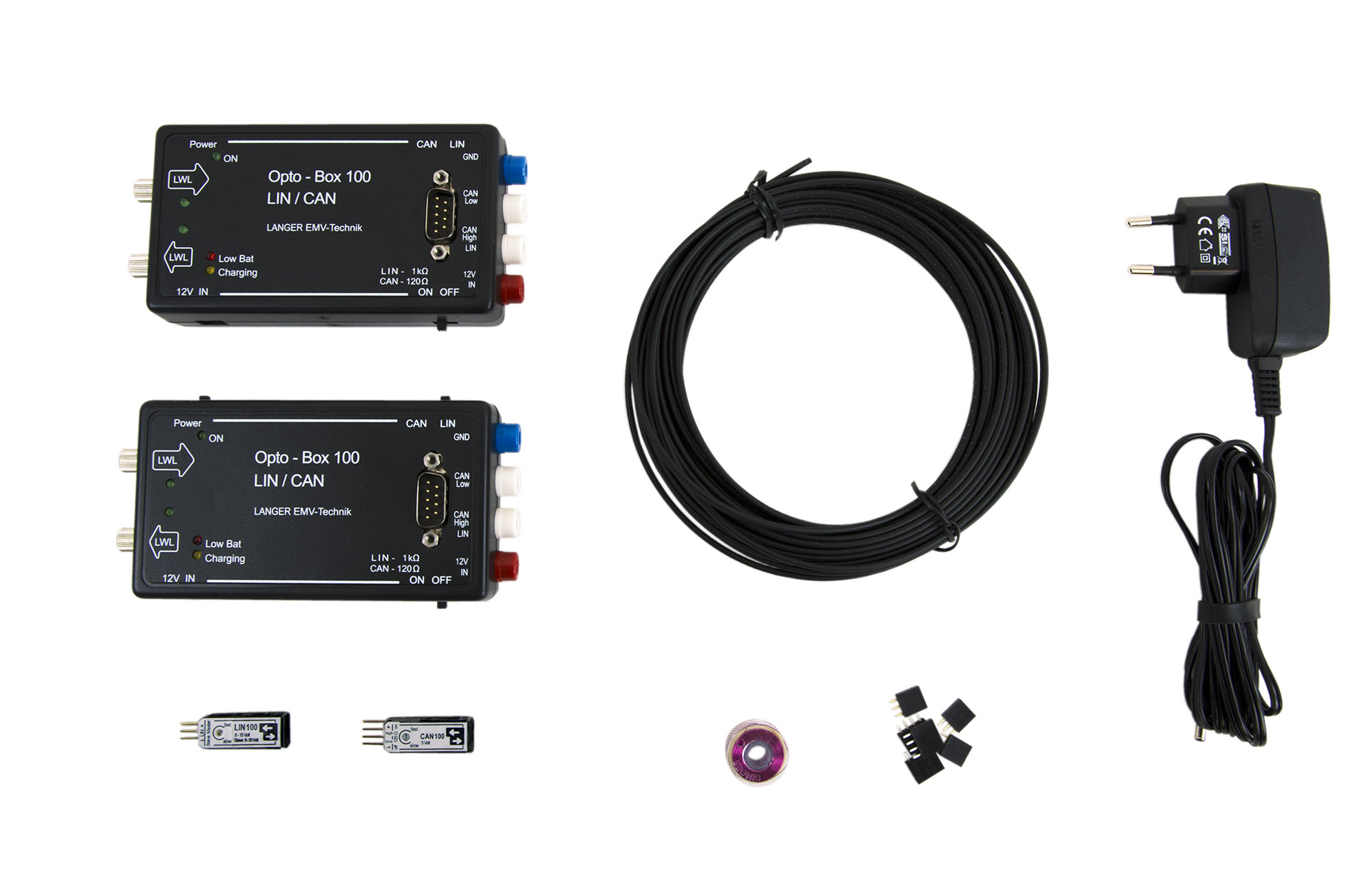 Short description
The Opto-Box 100 converts electrical CAN or LIN signals into optical signals.
By using two Opto-Box 100, it is easy to split up an existing cable connection and replace a section of the cable with a fiber optic connection.
By combining the OB 100 with a LIN 100 or CAN 100 sensor, a very high disturbance immunity of the respective signal connection can be achieved.
Scope of delivery
1x

NT Ex EU, Power Supply Unit

1x

A4 case, System Case
Scope of delivery details