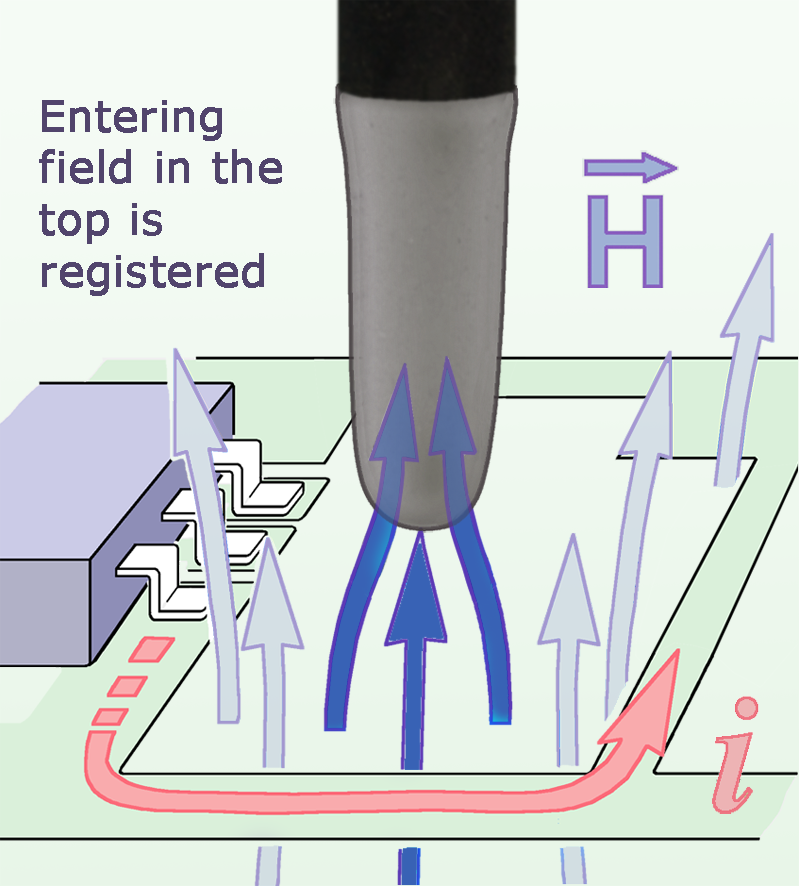 The XFS-B 3-1 is a passive near-field probe which detects magnetic field lines emitted from the measured object at 90°. Magnetic field lines which enter the probe laterally are not detected.
In contrast to the XFS-R 3-1 H-field scanner probe, its coil is positioned in the probe tip at a 90° angle.
The near-field probe is small and handy. It has a current attenuating sheath and, therefore, is electrically shielded. It can be connected to a spectrum analyzer or an oscilloscope with a 50 Ω input. The H-field probe has an internal terminating resistance.