MFA-R 0.2-75
微型近场探头(1MHz-6GHz)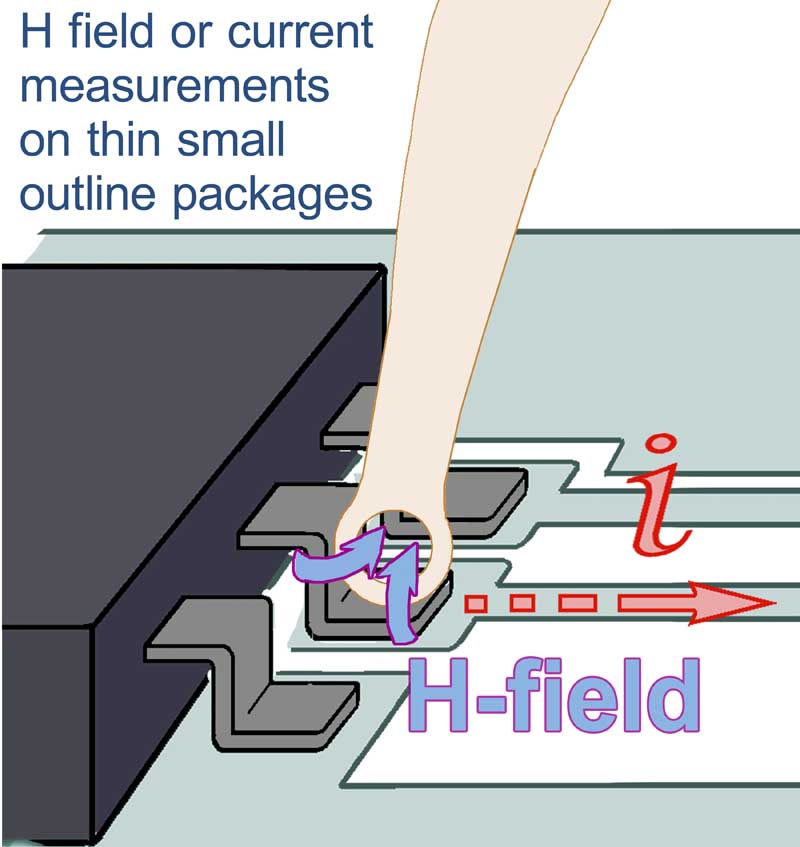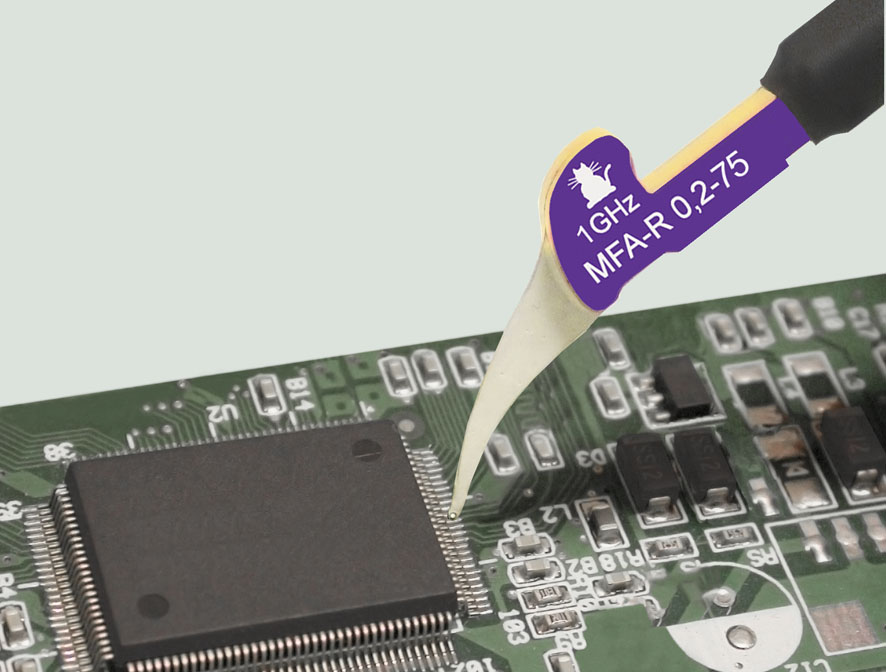 Short description
MFA-R 0.2-75探头使用其极小的探测头直接测量模块上譬如IC引脚、精细导体或者最小封装的SMD器件(0603-0201)周围的高频磁场。
The MFA-R 0.2-75 is an active magnetic field micro probe that requires the BT 706 bias tee to operate. In principle, it has the same structure as the MFA-K 0.2-6, differing only in its frequency response.
The coil opening at the probe head is laterally marked with black dots. The near-field micro probe is small and handy. It has a current attenuating sheath and is electrically shielded.
An amplifier stage is integrated into the probe head. The amplifier stage (9 V, 100 mA) is powered via the bias tee. It has an impedance of 50 Ω. The near-field micro probe is connected to a spectrum analyzer or oscilloscope with a 50 Ω input via the BT 706 bias tee. A power supply unit and the bias tee are included in the scope of delivery.
With the help of the correction lines, the probe's output voltage is converted into either the respective magnetic field or the current running through the conductor.