MFA-K 0.1-30
微型近场探头(1MHz-1GHz)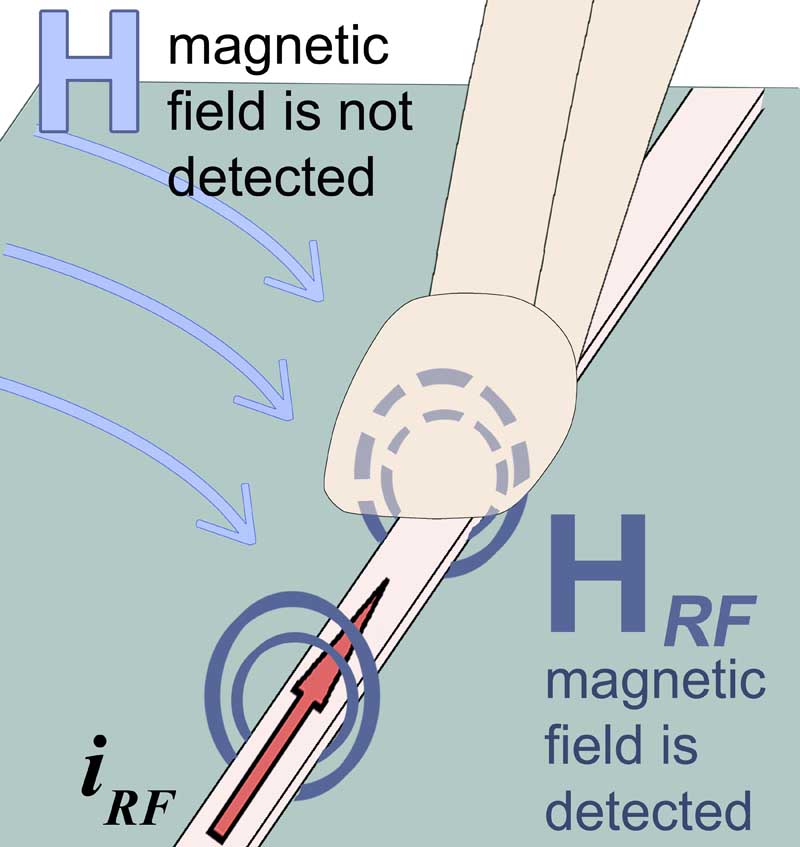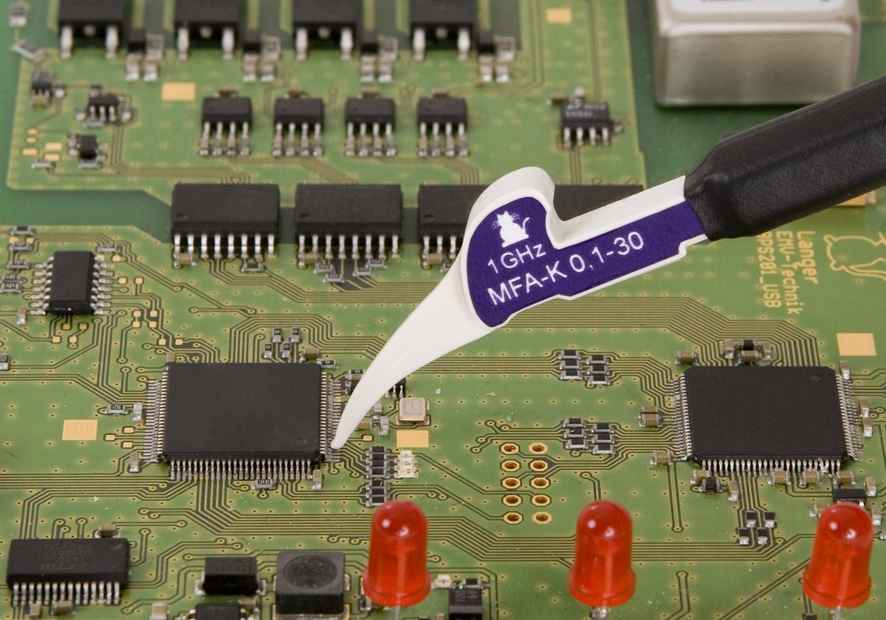 Short description
MFA K0.1-30近场探头的探测头非常小,其工作原理与电流钳相同,可用于测量极精细导体或IC引脚上的电流,并能够屏蔽从侧面作用到探头的场线。
The hand-guided, high resolution MFA-K 0.1-30 is an active near-field micro probe that requires the BT 706 bias tee to operate. The near-field micro probe is used to measure magnetic fields up to 1 GHz especially at signal conductors (150 µm) or IC pins.
In principle it has the same structure as the MFA-K 0.1-12, differing only in its frequency response.
Due to the special probe head design, magnetic fields which impinge the probe head laterally, e.g. from adjoining conductors, are not detected.
The direction of the coil is marked on the probe head with a black dot.
An amplifier stage is integrated into the probe head. The amplifier stage (9 V, 100 mA) is powered via the bias tee. It has an impedance of 50 Ω. The near-field micro probe is connected to a spectrum analyzer or oscilloscope with a 50 Ω input via the BT 706 bias tee. A power supply unit and the bias tee are included in the scope of delivery.
With the help of the correction lines, the probe's output voltage is converted into either the respective magnetic field or the current running through the conductor.
The near-field micro probe is small and handy. It has a current attenuating sheath and is electrically shielded.